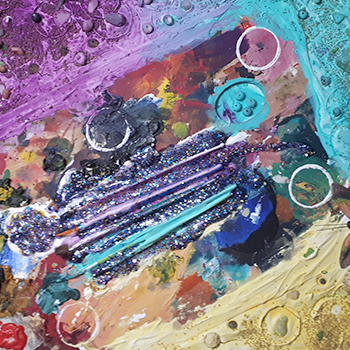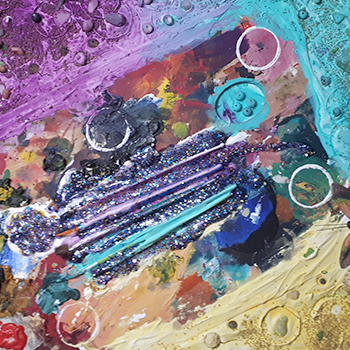 Leah Lattimer is an emerging multidisciplinary artist currently working from her home studio in St. Catharines, Ontario. Leah enjoys working with stucco and a variety of other mixed media art as well as explores songwriting and performance. Leah's artwork can be found at Berta's Byznes, a store located in Chippawa among many other local handmade artists in the Niagara region. Leah has created her own Facebook page called Cope Art, where you can view more of her artwork.
Leah's transition to art was not an easy process. Although she always loved coloring, painting, and making creative messes at a young age she also had a hard time believing her work was good enough to show the rest of the world. It was not until after May 31st, 2008 when life got traumatically serious for Leah. Unexpectedly Leah was in a head on collision hit by a drunk driver. Leah began to realize living with a traumatic Brain Injury would forever change her life and not be an easy task to cope with. After months, even years of paperwork and phone calls Leah's family was finally referred to (BICR) Brain Injury Re-entry program of Niagara. It was here where Leah found financial help and guidance. Leah was also taught many tools and coping skills such as Art Therapy to help Leah manage, control, and express her emotions in a more effective way.
Another opportunity that became available to Leah was the Willow Arts Community. Leah was extremely happy to become part of the active arts community and the art classes the Willow provides. Leah has written and performed an original song about the accident that changed her life, as well as attended various visual art workshops.
Art Therapy with BICR and Professional Arts Training with The Willow have both been a huge success in saving Leah's life. They, however, are not the only reasons Leah continues to paint with a smile today. Leah Lattimer is driven to change and inspire many lives around the world with her story and with the many tools and strengths she has been given Leah is learning to voice her side of what matters.