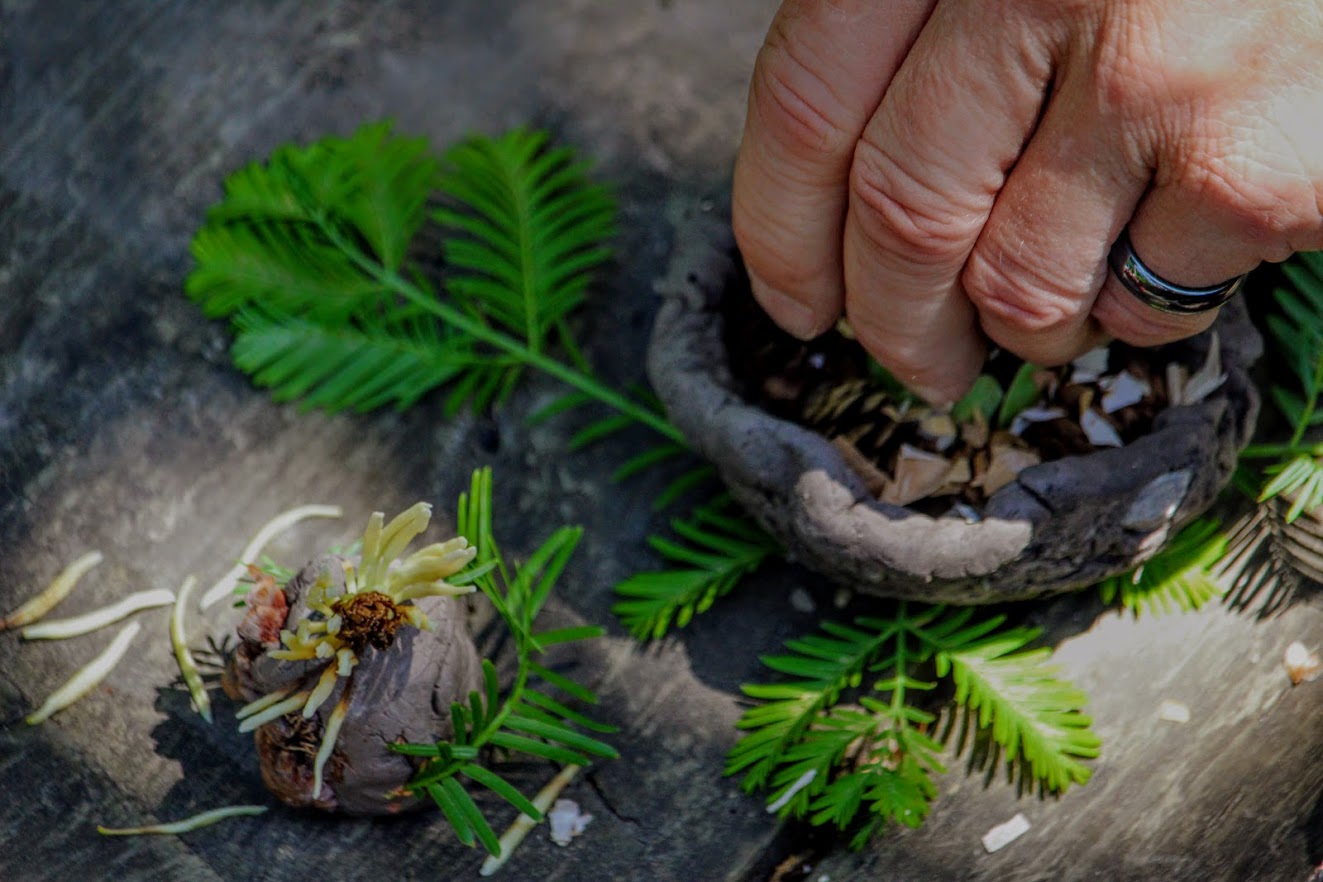 Member artists meet outdoors on the beautiful grounds of Rodman Hall Art Centre to explore arts and nature in community. This program runs all summer long on Monday's from 1-3 pm for the following dates: June 4th, 11th, 18th, 25th; July 9th, 16th, 23rd, 30th; August 7th, 13th, 20th, 27th. *** We have added a new date Tues, Aug 7th 1-3 pm.
Each week we explore a different art medium or discipline (music, creative writing, watercolour, sketching, charcoal etc.) These classes are designed for playful discovery and expression. We call these classes "Make and Takes!" No art showcase in mind this summer, just easy outdoor art making with a great group of people. New members are always welcome to join.
Remaining Dates:
July 30th-  Acrylics with Trevor
Aug 7th- Hula Hooping with Mel Monaco
Aug 16th- Qigong with Jenny Arndt
Aug 20th Drumming with Harmony Yoga and Music Studio
Aug 27th- Potluck Picnic and open Jam Session
Check out this blog post for weekly updates!
Workshop 1 June 4th 2018
Creative writing was the first topic of this 11 week series. Click here to view member artists Steve Plews' poem and images and here to view Fred Bowering's Facebook post.
Workshop 2 June 11th, 2018
Clay was the medium for the second exploration class. Member artists incorporated pieces of nature into our clay creations. Click here to view the art work and here to view Fred Bowering's Facebook post. Click here to view Emily Beth's images.
Workshop 3 June 18th, 2018
CANCELED Due to extreme weather conditions. We will be exploring watercolour on July 16, 2018.
Workshop 4 June 25, 2018
Member artists explored the Sculpture Garden on the grounds of Rodman Hall and created an art piece in response to their favorite sculpture. Click here to see more. Pictures provided by Steven Plews of Escarpment Photography Phone: 289-686-0700 Instagram: @citysnib_new_media Email: escarpment.photography@gmail.com
Workshop 5 July 9, 2018
Volunteer and friend of the Willow Community Trevor Homeniuk led an oil pastel exploration class. Clickhere to see images from the day and here to view member artist Rick's photos.
Workshop 6 July 16, 2018
Member artists Mark and Farrow led a fantastic watercolour exploration class on the back patio at Rodman Hall. Click here to view the artwork from the class.
*****
Join the Willow by calling 905-328-9277 or email thewillowcommunity@gmail.com
Memberships are free. All classes are free.
Members are: 18+, have lived experience of mental health and/or addictions, and are interested in creating art, exploring the arts, and developing their artistic talents.