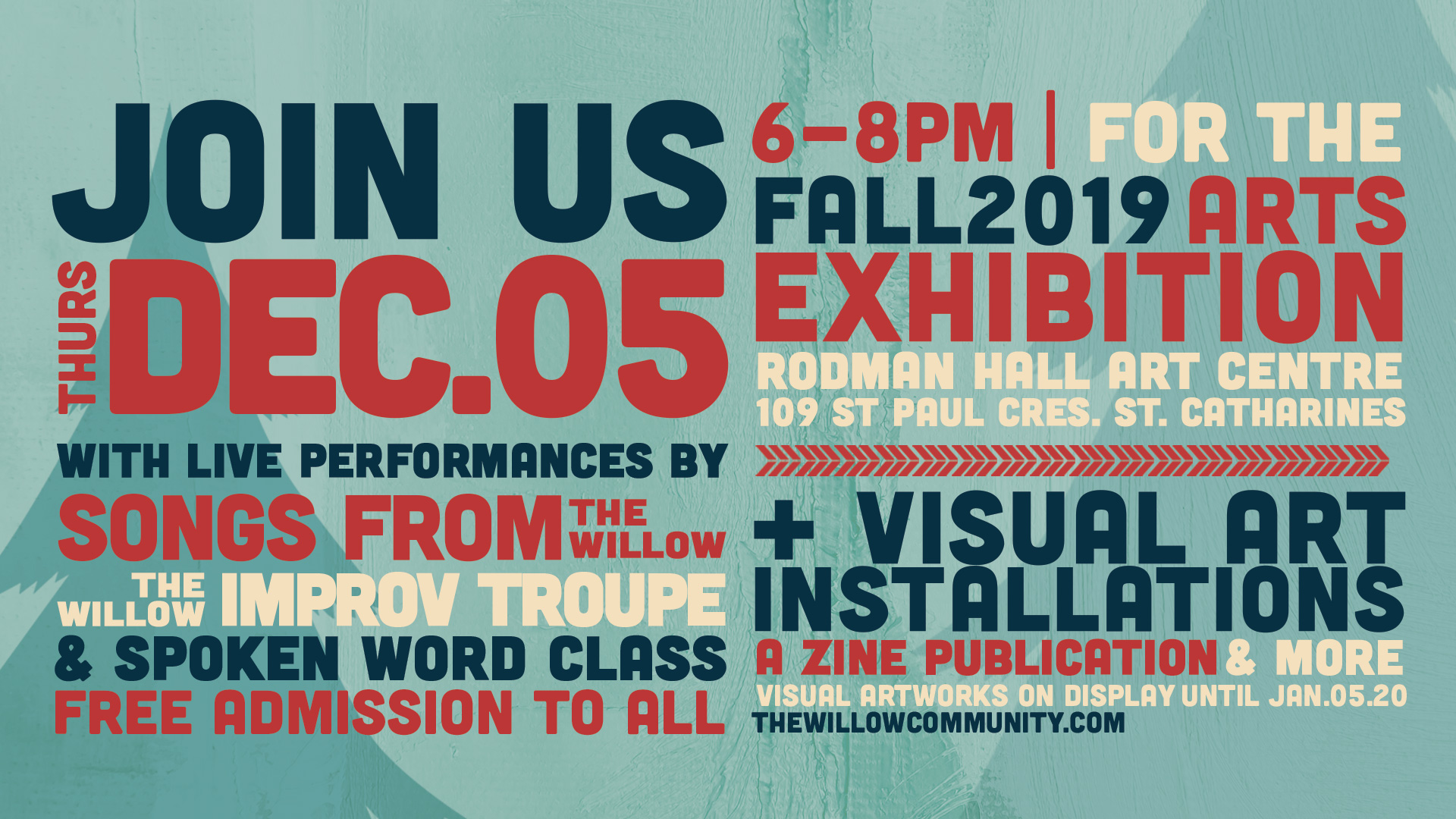 Fall 2019 Arts Exhibition
Free community event. All are welcome!
Opening Reception: Thursday, December 5, 6 to 8 pm
Artwork on Display: December 5, 2019 to January 5, 2020
This is a celebration of works created by Member Artists during the Fall 2019 Arts Training season, including live musical performances from the original song writing class Songs from the Willow, performances from The Willow Improv Troupe & Spoken Word class, collaborative visual art installations, a zine publication, & more. 
Seasonal Member Artist exhibitions help to facilitate dialogue, reduce stigma, & celebrate the value of diverse voices in our artist community.