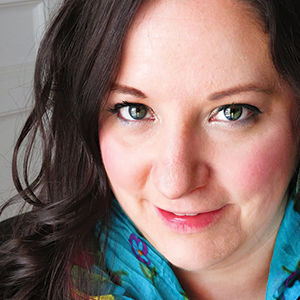 Michelle Nicholls is a local Arts Administrator, Educator and Artist. Michelle believes that through learning, creating and interacting that the arts have transformative capabilities and can become significant to our community – and to us as individuals.
She is a practicing visual artist who explores various forms of painting, printmaking and book-binding in her work. She also enjoys participating in dance and collecting vinyl.
Michelle is passionate about developing creative communities. She is responsible for outreach, special events and marketing for the City of St. Catharines Cultural Services Office. In her previous role at Rodman Hall Art Centre, she managed and delivered arts education and outreach programs for the community. Michelle has worked in museums and galleries across Niagara, as a Collections Manager, Archivist, Exhibition Designer and Educator.
Michelle holds a Bachelor's Degree in Education from Brock University and has obtained her OCT (Teaching License). She is also a graduate of the Visual Arts Honours Program at Brock and has received a Diploma in Graphic Design from Niagara College.