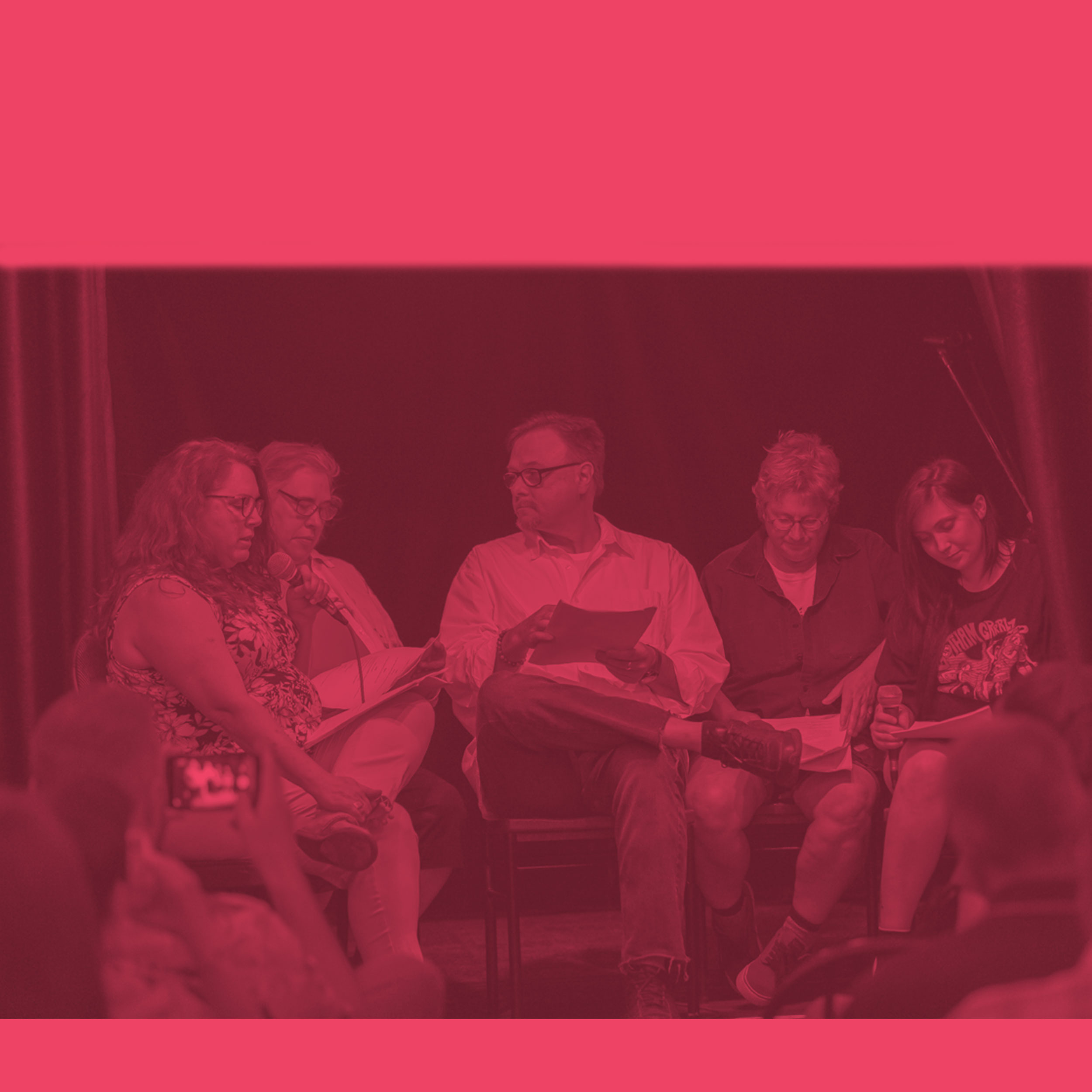 The Willow provides low-barrier peer-to-peer arts education, and fosters safe spaces for creative exploration and connections for people with living experience of mental illness or substance use in Niagara.
A society free of stigma, void of shame, where artistic expression is supported and knows no bounds.
Presenting a variety of artistic opportunities in visual, performance, and literary disciplines.
Providing opportunities to integrate with professionals in the Niagara arts community.
Promoting a greater public understanding and reducing stigma of mental illness and substance use through the creation, presentation and discussion of artistic media.
Encouraging exploration of vocational or creative employment in the arts.
Respect – Treat all members as artists
Honour – Recognize that members are at different stages of their practice
Accountability – Encourage members to set goals, boundaries and be independent
Compassion – Meet people where they are at
Celebrate – Recognize members' achievements
Safety – Foster an inclusive and supportive environment
Responsive- Flexible to the needs of our community
Willow Arts Community began in 2015 as a grassroots movement in St. Catharines, Ontario, spearheaded by Shauna MacLeod. The founding group consisted of artists, educators, creatives, and community workers, all with lived or living experience of mental illness/substance use disorder (MI/SUD). They identified there was a gap in services and a need for a peer support network where individuals living with MI/SUD could participate in their own recovery through the arts and find meaning and connection outside of a clinical setting.
By December 2015, the founding team had drafted the first mission, values, and vision, created an online presence, and hosted their first free event for people living with MI/SUD. The organization incorporated as a nonprofit in 2016, and in the same year began an award-winning partnership with the historic public art gallery Rodman Hall Art Centre, which housed the arts education program and office for the following four years.
In Spring 2018, Willow Arts Community began a three-year project with Workman Arts in Toronto, Artfix in North Bay, and Mindful Makers Collective in Thunder Bay. The project aimed to raise awareness of the prevalence of social isolation of the individuals living with mental illness, and the benefits of participating in the arts as an effective way to increase a sense of belonging to a community, expand social networks, and build social skills. Their evidence-based program has been implemented in Toronto for 30 years and has linked the Willow to a province-wide network of resource-sharing, best practices, and research.
Following the closure of Rodman Hall Art Centre, members and partners came together to design and open a new studio/education space downtown St. Catharines in partnership with Silver Spire United Church. We received charity status in 2021 and remain committed to our mission and vision to improve the lives of people living with mental illness/substance use in Niagara.
Pride Niagara UNITY Awards – Nomination, 2022
St. Catharines Arts Awards Arts – Nomination for Arts in Education and Making A Difference, 2022
St. Catharines Arts Awards – Nomination for Arts in Education Award, 2020 and 2019, Making A Difference Award, 2018
Ontario Association of Art Galleries – Received Key Partnership Award with Rodman Hall Art Centre/Brock University, 2018
City of St. Catharines Arts Awards – Received the Jury's Pick Award for Founder/Director Shauna MacLeod, 2018
Greater Niagara Chamber of Commerce Women in Business Awards – Nomination for Social Enterprise –  Founder/Director Shauna MacLeod, 2018