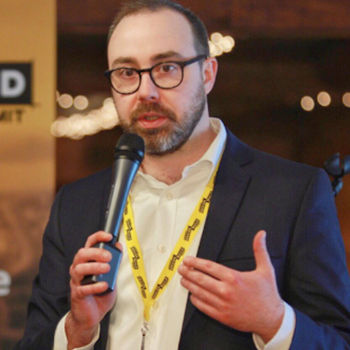 Patrick Crummey is a local social entrepreneur and advocate for mental health and substance use awareness. Patrick is a strong believer in the importance of social support for mental health recovery, and works to fight the stigma of mental illness and substance use wherever he finds it. 
Professionally, Patrick brings his experience working in the professional development field in Toronto, as well as his insight as an entrepreneur and the founder of Spire Connect – a locally based corporate events development firm. Personally, he brings his own lived experience with mental health and substance use to Willow's Board. Having experienced the isolating effects of mental illness and substance use first hand, Patrick is passionate about building communities for individuals to connect and recover.
Patrick holds an Honours B.A from the University of Toronto's Munk School of Global Affairs, Trudeau Centre for Peace, Conflict & Justice. He regularly contributes to Niagara's only alternative arts paper, The Sound. In addition to The Willow, he is an active volunteer with Start Me Up Niagara.