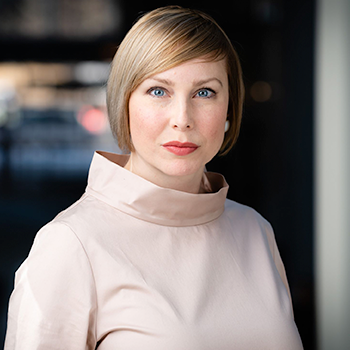 A big believer in the transformative power of art, Sarah is excited to support the Willow Arts Community.
Sarah was born and raised in Niagara, and has a Honours B.A. from the University of Toronto, LL.B. from the University of Windsor, and LL.M. from the University of Ottawa. In 2005, she was called to the Bar of Ontario as a Barrister and Solicitor. After earning her degrees and legal qualification, Sarah moved to Switzerland and then to the UK, where she lived for many years.
She has worked in advocacy, research, campaigns, and communications across the public, private, and not-for-profit sectors, including stints at the Women's Budget Group, City & Guilds, the British Foreign & Commonwealth Office, and the British Prime Minister's Office. She also co-produced a community art project called "Politics Uncovered", which offered women in east London a beginner's guide to politics.
Now back in Toronto with her partner and young son, Sarah can usually be found working in digital strategy and communications, supporting political campaigns, or plotting a new project. Although not currently practicing law, Sarah retains her membership in the Law Society of Ontario.