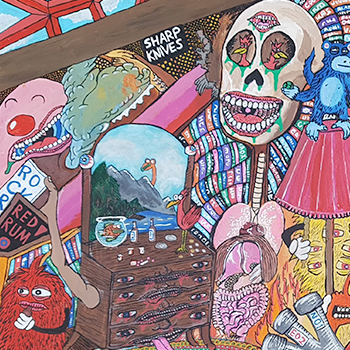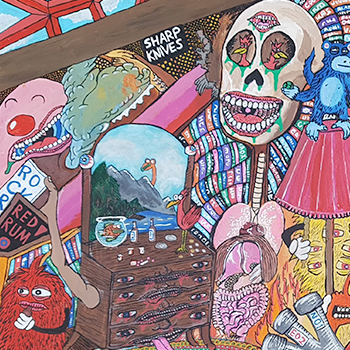 Devon Hopcraft is a self-taught artist born and raised in the Niagara Region. As a child, he was always expressing himself creatively in various forms; always putting on a show, clowning around, and making others happy any way he could. It wasn't until he picked up a pencil and discovered that his endless creativity could flow from pencil to paper effortlessly that he knew he found his true passion.
As carefree childhood faded, and an uncertain future seemed evident, Devon began to face the treacherous obstacle of mental health. Using art as his therapy, he has been able to begin healing, and hopes to encourage others to find solace in their passions.
It's hard to categorize Devon's artwork. It exists somewhere between the realms of cartoons, street art, caricature, and abstract art. Primarily, using mixed media on canvas, his work often includes original characters – some created during adolescence. Inspired by a wide array of sources from all over including the films of Alejandro Jodorowsky and David Lynch; artists such as Hieronymous Bosch and Pieter Bruegel; and the New York based art collective, PFFR. Devon's art strives to portray the dichotomy of the chaos of reality versus the innocence of childhood cartoons. As a viewer taking in the sight of Devon's work, you can't help but feel a sense of nostalgia, as he finds a way to bring in bits and pieces from assorted iconic animation from past decades.
Devon's ultimate goal is to further hone his skills as an artist through the Willow's programs, while continuing to navigate his way through the confines of mental health. His hope is that he can share his journey and his gift with many people, giving them light through darkness.