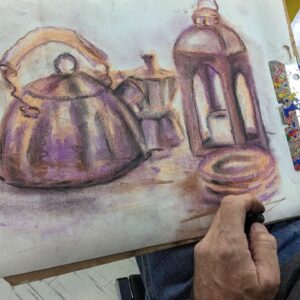 The Willow offers seasonal, artistic programming and creative opportunities at no cost to the membership, delivered by professional arts instructors and working artists, majority of whom have lived or living experience of mental illness/substance use.
Our arts education programming takes place in our 987 sq. ft. studio space, and a smaller fibre arts space, with access to the church's sanctuary and gymnasiums.
All programs and activities are designed to introduce new art forms and skills to beginner artists, as well as refine, diversify, and professionalize the arts practice of emerging artists. Our program is modeled off of Workman Arts Arts Training Program, a proven model with over 30 years of excellence and best practices.
All programs and artistic activity occur during three seasons: Fall (September – Early December), Winter (January – March), Spring (April – June). Special projects sometimes take place during the Summer (July – August).
Our seasons are planned to deliver programs across diverse arts practices, responding to the needs of our membership, instructor availability, community and cultural events, and the availability of program spaces and resources. Past season programs have supported visual arts (painting, drawing, sculptures, photography), performing arts (songwriting and performance, improv, readers' theatre, spoken word), literary arts (short story and poetry, zines) and fibre arts (upcycled fashion, batik). Members respond each season to participate.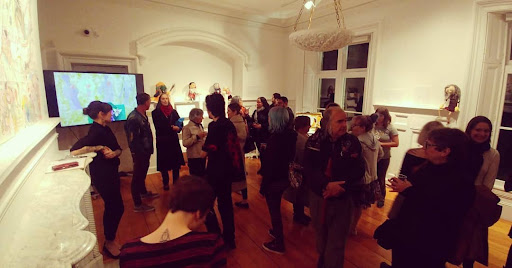 At the end of each season, members present their work in group performances, publications, and visual art displays. They serve to promote our members to a wider audience, leading to community integration, recognition, and additional opportunities. Free and open to the public, seasonal exhibitions help to facilitate dialogue, reduce stigma, and celebrate social integration.