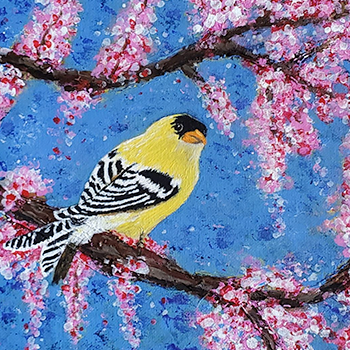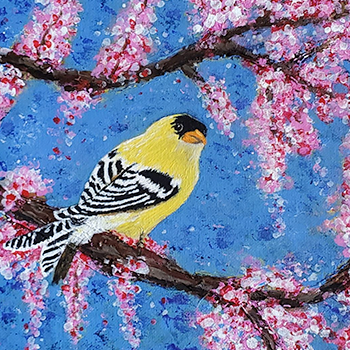 Farrow Mascoe is an emerging artist born and raised in the Niagara Region.  Educated and working in the field of accounting, her previous interest in art was limited to taking photographs. An avid runner and cyclist, she suffered a mild traumatic brain injury in 2012  that would completely change her outlook and goals in life. While in the hospital she was introduced to art as a form of therapy and experienced the many benefits that exploring even the most basic art can have for a person. 
Farrow discovered the Willow Arts Community in 2017 and joined the professional arts training program in 2018. This further fueled her new passion for creating and experimenting with many different mediums. The encouragement she received from friends and family motivated her to try to learn to draw. Over the last year, she used graphite, coloured pencils, and more recently pastels to explore animal drawings aiming for a realistic look.
As a member artist at the Willow, she has exhibited in numerous group shows at Rodman Hall Art Centre and Mahtay Café, as well as having a piece in the "Abstract City Hall" exhibition at St. Catharines City Hall. Farrow successfully entered her first juried show, Piece of Mind, at the Niagara Artists Centre in 2019 with her piece "Kingfisher's Lunch"  
Farrow hopes that people will see her drawings, hear her story, and become inspired to give art a try for themselves no matter their age or previous abilities. Or, at the very least, just enjoy looking at it!