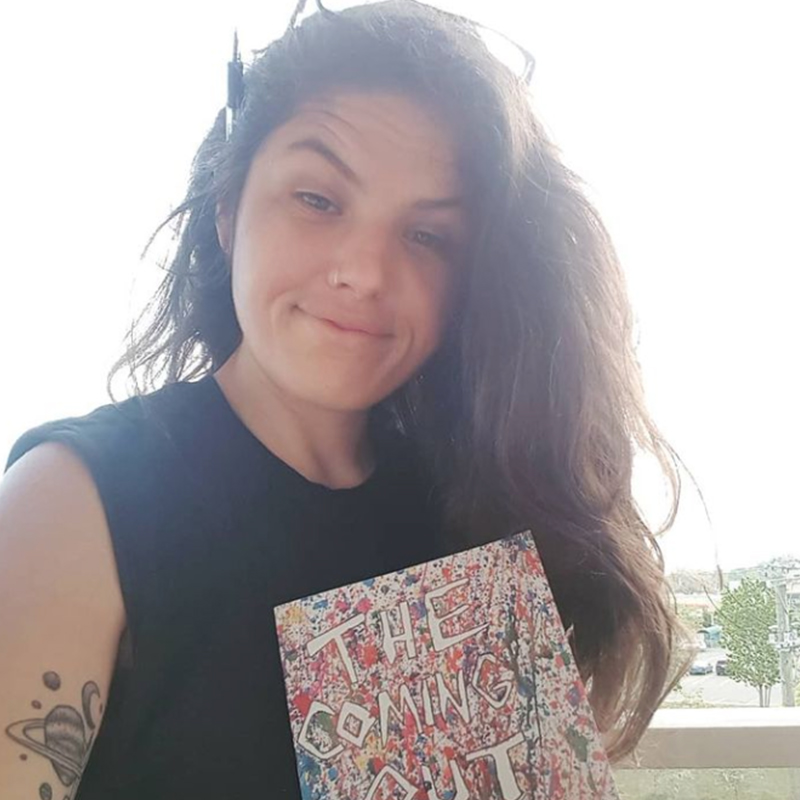 Kerry Duncan (they/them) is a community-educated queer and disabled family caregiver, with an academic background. Kerry is a white settler who grew up on the traditional lands of the Saugeen First Nation (Thornbury, ON), and lived for many years on unceded and unsurrended Algonquin territory (Ottawa, ON). While working on their undergrad, they worked with a range of campus and community activist groups, primarily focused on disability justice, affordable post-secondary education, labour rights, and climate justice.
Residing in Niagara since 2014, Kerry is most well known for working at Mahtay Cafe and OPIRG Brock, Kerry has also been working with OUTniagara's region-wide project, Informed, Inclusive, Indivisible: Collectively Advancing 2SLGBTQ+ Equality in Niagara+. 
In terms of writing, producing, and creating zines, over the past ten years, Kerry has published both academic and community publications, including being a regular contributor to The Sound. In the past two years, in addition to hosting zine trainings and drop-in events with various community groups, Kerry launched their online bookshop Dusk+Dawn Books, where they have self-published Hallo-zine, and curated and developed The DisOrientation Guide to Niagara V.1&2, and The Coming Out Monologues V.2.