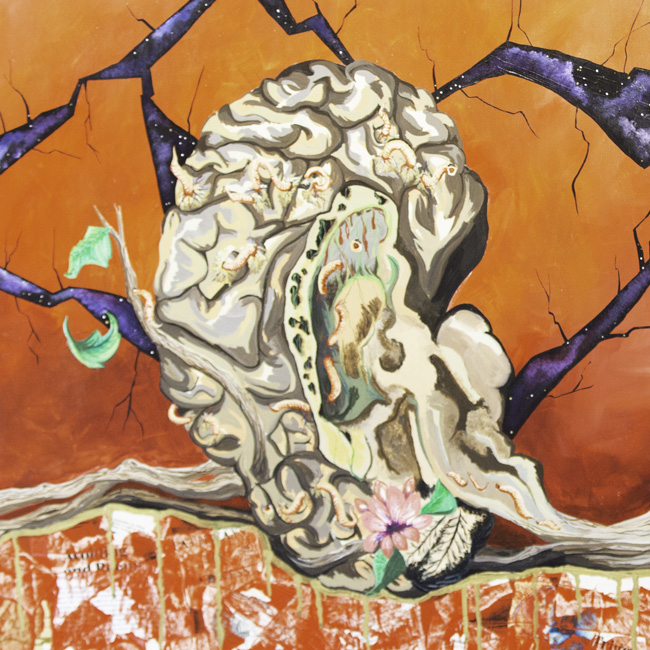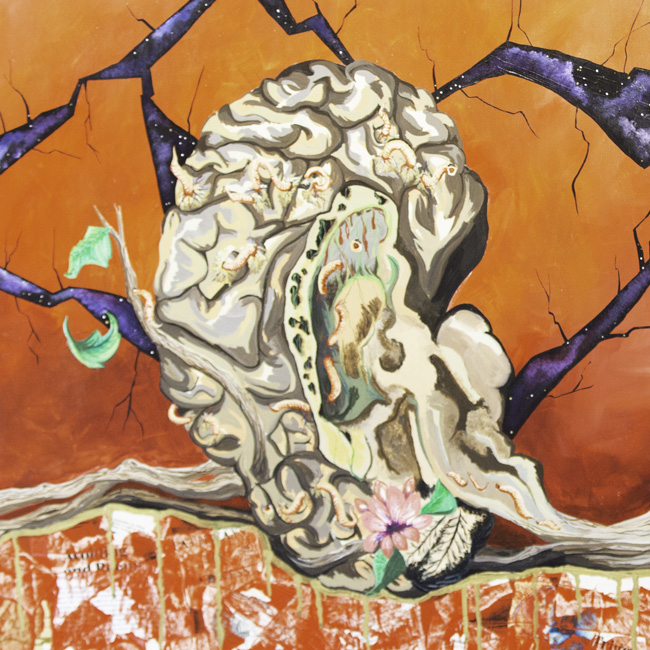 Sarah Schulz is the artist behind Rising to the Depth and Detailed Renditions. Born and raised in the Niagara Region, she is primarily self-taught and has been an avid creator since childhood. Sarah officially started her professional career as an artist in 2013 through her business Detailed Renditions which concentrates on commissioned realistic portraits in coloured pencil. After a successful placement as an Artist in Residence through the Willow Arts Community, Sarah shifted her focus to personal exploration of themes surrounding mental health and recovery and began an additional arts practice called Rising to the Depth. (R2D). Sarah now works primarily with Acrylics and Mixed Media but continues to pursue dry media technique through daily art journaling – a very important part of her creative process and recovery.
Through her artwork Sarah strives to:
Provide other individuals with lived experience visual proof that they are not alone;
Extend to individuals without experience a visual depiction of some of what individuals struggling with mental health, trauma and dissociation are dealing with and,
Foster connection, understanding and deepen compassion surrounding these often alienating experiences.
Sarah's creative process integrates what she finds easy to create professionally (detail) with what can be difficult to demonstrate artistically (emotion). Her work can be found on social media @Rising2theDepth and @DetailedRenditions.